The current UV printers are extremely hot, and in case of such huge market demand is the constant innovation of printing technology. More and more industries will use UV printers, printing instantly and waiting for a moment to get results. It is not difficult to see that the use of UV printer technology can not only improve production efficiency, but also save time and reduce production costs. So to which areas can UV printers be applied? Top ten applications of UV printer machines – YOTTA ( Shenzhen Yueda Printing Technology Co., Ltd. )
1, Tile wall
Due to the rise of the real estate industry in recent years, the new round of decoration is reaching to climax. The simple whitewashing and monotonous wallpaper for the wall, as the most conspicuous place in the house, can't meet the needs of the public. More and more people tend to use tile decoration. There is an unprecedented prosperity in the tile wall industry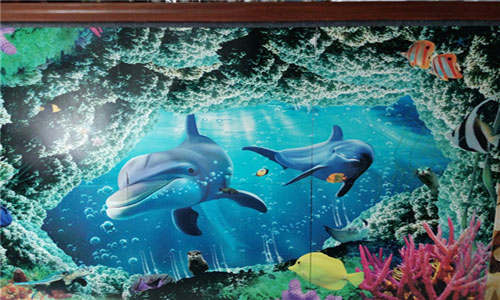 The profits of the back wall of the tile are huge, for example: ordinary tiles can be sold for more than 50 dollars after a series of processing, while the cost is only a few of dollars. Many people have found business opportunities here.
Nowadays, the background wall in the market makes UV flatbed printer for color printing. The UV flatbed printer can restore the color of the picture on the computer, print the photo-level pattern, and can print 3D concave and convex effect. The printer can be said to be born for the tile wall, which is suitable for printing the tile wall.
2, Glass sliding door
According to statistics, China is the largest country in the global sliding door market. The sliding door market has 70% of the demand space. Glass sliding doors are generally used in the study room, living room, bedroom, closet, shower room, frameless door, automatic door, revolving doors, hanging doors, folding doors, steel doors, aluminum alloy doors and windows, etc.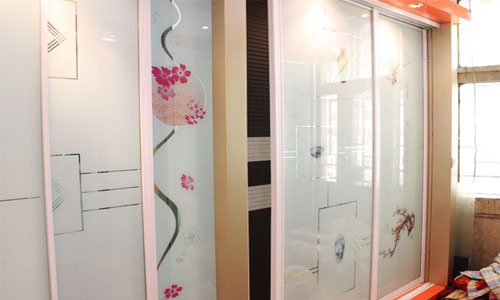 UV flatbed printer can print a variety of materials such as flat glass, acrylic and frosted glass, etc. The picture can be freely designed. There is a big market in the sliding door market, and it is also the direction to pursue individuality of development.
3, Advertisement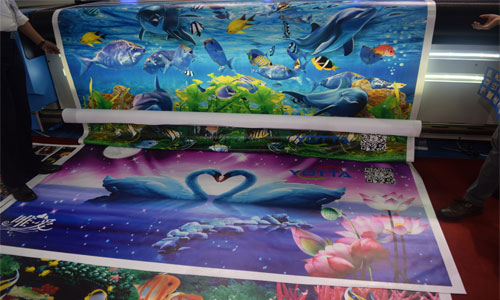 The traditional graphic advertisement processing mostly uses the photo machine and the inkjet printer. These devices have a good printing effect on the soft material. But the printer can't print flat material such wooden board, acrylic and glass etc. There are so many flat advertising products. More and more bosses who are doing advertisement are looking for a printer which can print on the board, and the UV flatbed printers just meet their requirements.
4, Wardrobe
Traditional wardrobes and cabinets have various shapes, but printed wardrobes are rare. Would beautiful and atmospheric patterns printed on these wardrobes be more popular with market consumers? The answer is obvious.
5, Applications of uv printer machines –Leathers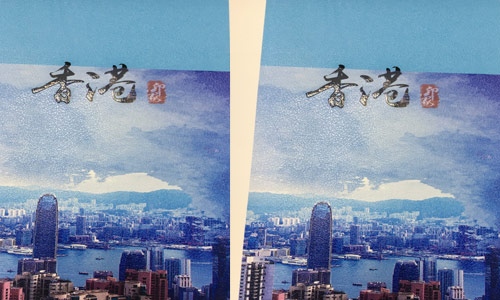 Leather products are mainly focus on the shoes. The most consumers of shoes are teenagers. They often have a special preference for fresh things. A shoe printed with a 3D pattern can attract their attention. The manufacturers seize the market demand and begin to study how to produce new shoes and lead on fashion trends.
6, Personality customization
Personal customization is not for a unique material. It is a business model. Common personality customization includes mobile phone, T-shirts and wine box, etc. Guests can print their favorite patterns on flat things by customizing their own special items. It's unique, full of personality
7, Iron wardrobe
Iron wardrobes are also in great demand. In the past few years, the customers who make wardrobes have set up many UV tablets. This year, though not as many as in previous years, it is also not small.
8, Art glass
Art glass has a wide range of applications, such as ice-crystal painted glass, glass art photos, glass stationary products, flowing colored glass, process glass, glass porch, glass background wall, decoration industry. Art glass is used in many industries

9, Lenticular boards
The lenticular board is a kind of hard material made of acrylic or PS raw material by hot pressing. It is mainly used in advertisements, shopping malls, exhibition halls, furniture decoration and other occasions. Most of the time, it is used for advertising and propaganda. Vivid 3D images can be produced by using UV printer with good 3D effect. Most of the customers in this area come overseas. The market is bigger than the domestic market.
10, Household appliance panels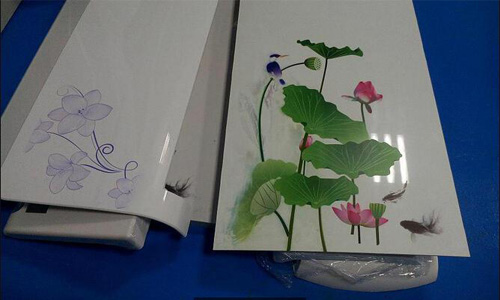 Household appliances generally refer to all electrical appliances, such as refrigerators, power switch stickers, kitchen ventilation machines and industrial equipment etc. Most of the customers print simple words or LOGO on these products. To print patterns is to print some relatively simple patterns, although these patterns are relatively simple to do. Because of the operation of UV printer, the process is simple and the delivery speed is fast. Many customers choose the former between UV printer and screen printing.
YOTTA's uv printers have been applied to a broad area. For more applications of uv printer machines, please contact us:https://www.yottaprinter.com/applications
Welcome to YOTTA's showcase.