Why is Kyocera printhead receiving so much attention of the UV printing industry? Why Kyocera head UV printer are highly recommended?
In UV printing industry, as we all know, print head is the most important part. Now, YOTTA digital UV printer family mainly consist of Ricoh Gen4 print head series, RIcoh Gen5 head series and Kyocera print head series. Among these, Kyocera nozzle is one of our trump cards. Why? Because it is worth it.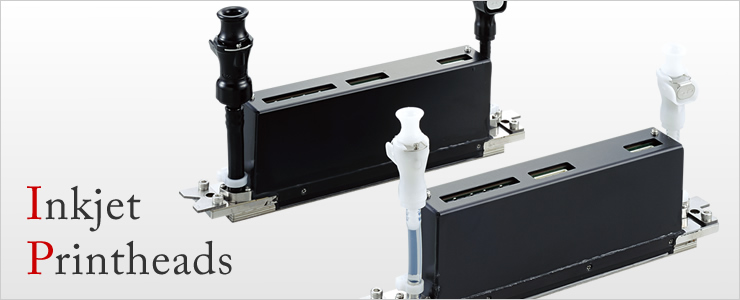 In UV printing equipment market, Kyocera printhead is better and faster than the common printheads. Why would we say that? You can know from below information:
1. It has wide print range in the world. 108mm valid print range of one head, this design can realize wide range print with a small quantity of heads, saving complicated position adjustment, also making the wiring easier.
2. It adopts unique ceramic technology realize the high density nozzle position, printing high definition images.
3. High reliability. Clean foreign matter with the help of built-in filer; Inner heater revise the influence cause by environment temperature change. Its unique flow path design ensures stable injection and reduces non-injection during continuous printing.
4. Kyocera print head could spray ink droplet from one ink nozzle with fast speed 60 thousand per second (Ignition frequency 60KHZ).One print head has 2656 ink nozzles, spraying 150 million dots every second.
To improve print speed, during its research, it was taken a series of measures, including
increase ignition frequency,redesigned piezo actuator and structure of flow path;
improve shape of nozzle,to increase the linearity of spray by improving resolution;
adjust waterproof membraneand others.
Therefore, Kyocera printhead become outstanding in inkjet printing technology. However, due to technology limitation, there are still a bunch of UV printer producers that can't control and use it well. And Kyocera head digital printer doesn't appear in their product lists.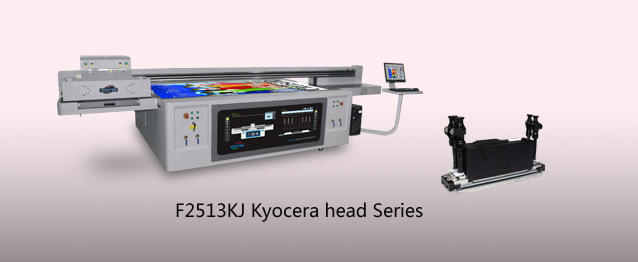 Kyocera KJ4A series is suitable for high viscosity UVcuring ink,it's widely used in field which has diversity requirement on printing media.
As a capable and rich-experience manufacturer, Yotta has much experience on UV LED printer with Kyocera head,including flatbed UV printer, UV hybrid printer, UV roll to roll printer, with high stability and quality.
YD-F2513KJ flatbed printer, print size: 2.5*1.3m;
YD-F3020KJ flatbed printer, print size: 3*2m;
YD-H3200KJ hybrid printer, print width: 3.2m;
YD-R3200KJ roll to roll printer, print width: 3.2m.
Meanwhile, we will continue to develop and bring you more quality digital printing machine. Multiple printer models in R&D,will coming out soon.
If you have any interests about us or our products, don't hesitate to contact us.