If anyone payed his attention to the Drupa 2016, he may not be stranger to XAAR 1201 printhead. XAAR 1201 debuted on Drupa exhibition in July, 2016. Impressed by its high quality printing performance and high cost performance, YOTTA did a lot of effort and finally got the right to use it. And YD-F2513XR high resolution UV flatbed printer is our achievement.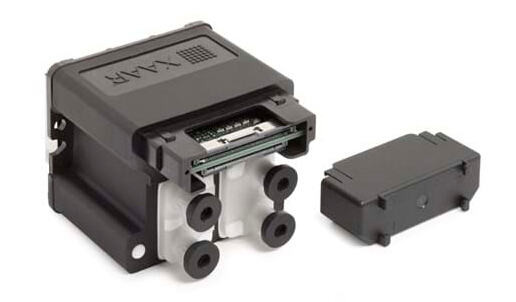 XAAR 1021 is a high-quality printhead designed for wide-format graphics printing. The highlight of XAAR 1201 includes:
Adopting MEMS TFP technology, which is low cost but high performance.
With 1280 nozzles, it delivers 600npi, 2.5pl-21pl variable ink droplet printing, 8 grey level and up to 50KHZ high ignition frequency.
Compatible with many types of inks, includes oil-based ink, water-based ink, solvent ink, etc.
4-color printing can be achieved with one XAAR 1201 head. Most of the printhead on the market can only print one or two colors with one head.
Its size is smaller, the printhead width is only 27mm. It means that multi-head assembly gets more convenient.
With such amazing printheads, it is no doubt that YOTTA YD-F2513XR is an outstanding flatbed printer ideal for high resolution digital printing. It has the capability to print on materials with 720×2400dpi on its 2500mm×1300mm. It is more conducive to users to achieve faster exquisite print production.
YD-F2513XR adopts 1-8pcs printheads, the printhead quantity can be increased or decreased according to customers' actual requirement. It supports 4-8 colors printing, including white ink and varnish. In high speed mode, the maximum print speed is up to 32m²/h.
In a word, with YD-F2513XR, you can get printing quality of photo level with affordable prices. Whether you are a entry-level user or experienced user who want to improve productivity strength, it is a good consideration.