Description
Adopting new 1-4 pcs grey level G5i internal heating industrial micro piezo print head, YOTTA YD-F9060G5i small format UV flatbed printer present bright full-color printing on its 90cm×60mm bed. It is featured with 3.5pl droplet printing, able to print high quality lifelike images with less ink consumption. With excellent print performance, it is a cost-effective solution for items with small size, such as phone cases, crafts, signs, wall panels, cylinders,etc, especially suitable for personalized printing business.
Materials can be printed by YD-F9060G5i small format UV flatbed printer:
Glass, acrylic, wood, ceramic, metal board, PVC, plastic, corrugated board, leather, EVA, Cylinder,etc.
Advantages of YD-F9060G5i small format UV flatbed printer
Print Performance
Maximum 720×1200dpi high print resolution
Wide applications, can direct inkjet print on almost all flat material.
Capability of printing CMYK, Lc, Lm, white ink, and varnish, able to create 3D, embossed and high glossy effect. 3.5pl ink droplet printing, produce uniform color transition image with less ink consumption.
Efficient UV-LED ink curing technology.
Secondary ink cartridge negative pressure system presents more smooth ink supply and printing.
High-precision and tough accessories delivering more stable and reliable UV inkjet printing.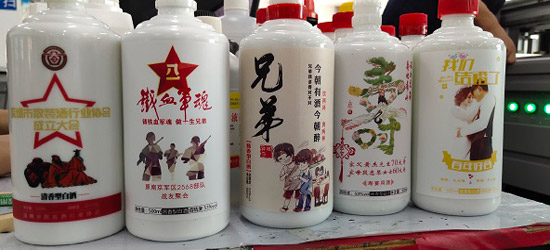 Employing high-end accessories
3pcs industrial Ricoh G5i grey piezo inkjet printheads which is anti-corrosive and long-life with stable working performance.
Integrated steel frame structure which is more strong and stable. It is not deformed by collision.
Imported servo motor, high-precision linear guide and lead screw, achieve more accurate printing.
IGUS towline, cater for high speed movement. It can greatly reduce the wear of wire harness and prolong the life of wire harness, ensuring long-term stable and reliable working of the system.
Strong oxidation processed strong printing platform to avoid curing light reflection.
User-friendly function designs
Anti-collision device, carriage automatically stops when colliding with obstacles, so to protect printheads and human safety.
Automatic height measurement system to measure the thickness of substrates, more precise, time-saving and labor-saving.
Negative pressure system to make more smooth ink supply and avoid ink leaking.