LED UV lamp has a lot of advantages compared to traditional curing light sources, and it has become a mainstream in UV printing ink curing fields. However, for better use of LED UV ink curing system and absolutely safety, the following things should be known.
Security Warnings
1. The first thing to do is to confirm whether the actual power supply voltage is as the same as the printer specifications before turning on the printer . This is the basic.
2. Any machine can only be used within a certain temperature range. Don't use the device outside of this range. Otherwise it will cause damage. For example, if you use a YOTTA flatbed printer, you should keep the environment below 30℃.
3. It is necessary to clean up the dustproof net of the LED UV lamp every week. This will not cause any security problems, but if the dust is much more, it will lead to bad heat dissipation, which will affect the life of the UV lamp.
4. LED UV lamp should be turned off before cutting off the power of the printer.
5. Do not look straight UV lamp when the lamp works. If anyone wants to verify the safety of a UV lamp in this way, it is doubtless foolish
After these warnings, there are some operating guidelines of LED UV lamp curing system of YOTTA UV printers.
Operation Guidelines
1. Connect the power line, UV lamp power line and UV lamp control signal line.
2. Turn on the main power switch, at this moment, cooling fan of UV LED curing system starts to work, and UV lamp isn't on. Connect the red, white and blue line of the UV lamp control signal line to active signal (voltage between 5V and 24V).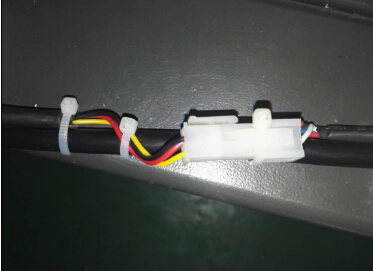 Note: The blue line is the common negative terminal of the active signal. If only one lamp is used, red line and white line can be connected to the positive terminal of the active signal together. If all the lights are used, red line and white line should be connected seperately. At this moment, UV lamp works. UV lamp can be controlled automatically by control the signal.
3. The power of UV lamp can be adjusted through UV lamp power adjustment knob. (clockwise adjustment is larger and anticlockwise is smaller.)
Finally, hope your UV print machine and LED UV curing system work perfectly.